COVID-19: Market Update March 17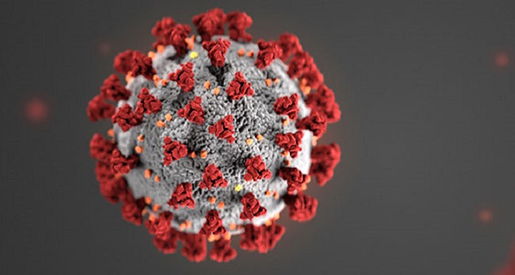 Where is the bottom? We wish we had this answer or at least someone does. However, we are sailing in uncharted seas. In history, we have never seen a market reaction like this that started from a pandemic. Therefore, no one can predict what will happen next. However, most analysts do have common views when it comes to what you do with your portfolio. Those of us with a long-term view of investing, the strategy remains the same. In fact, the reason why we customize each client's portfolio to their unique situation is for times like these. We know that when a downturn does happen that we can live through them and wait for the market to bounce back.
We realize that it is still not comforting to see your portfolio value go down so quickly. So, let us talk about what we know and what we are actively watching every hour during this time:
The S&P 500 is down just over 25% in 2020 (as of end of day 3/16/2020), after a higher than 30% return in 2019. Energy, financials, and consumer discretionary sectors have been hit the hardest. It is important to remember that banks are much more capable to handle these hard times than in 2008!


The Fed has slashed rates to zero! This is their move to counteract the economic effects of the virus. The Fed moves may not be designed to help the stock market immediately, instead the moves might be intended to help other facets of the economy during these hard times.


The economic impact will depend on how long until the virus is under "control" and how long "social distancing" continues to be the norm.


GDP (Gross Domestic Product) is the monetary value of the goods and services produced within a country. Some analysts believe that Quarter 1 GDP may be ok due to people going out and hoarding goods for this pandemic. However, the thought is that Q2 and Q3 GDP will feel the effects of this "social distancing."


Obviously, workers in restaurants/bars and others in the hospitality industry will be most affected. This is said to be around 20% of the jobs in the US. Unfortunately, most in this industry are low-wage and part-time workers. This is obviously where we could see high unemployment in Q3. Thankfully, we currently are at record lows for unemployment.
Now, let's talk about what has occurred during these times in the past. If you look at Figure 1 (data from Fidelity article) and Figure 2 (chart from Investopedia.com) you will see the past market downturns and what has happened afterward. The longest bear market (down market) was in the 1930s. On average these bear markets occur roughly every 6 years. However, the average bear market has lasted 22 months, with a good number lasting less than a year. In Fig 1, you can also see the significant returns that occur 1 year after the lowest point in the down market. Also, past data reflects that market gains after these situations can happen in just a few days. Therefore, being out of the market can really hinder your portfolio from recouping losses.
Even though we are in uncharted waters and past results do not equal future results, we must remember that market downturns are not a new thing and it will not be the last! This is why we believe in our long-term approach with a diversified portfolio. During these times, we are keeping up to date with the minute by minute information. More importantly, we continue to look for buying opportunities in these situations. We feel we will have to act fast in these situations, so we will keep you updated on our thoughts.
If you have any questions or concerns, please do not hesitate to contact Walt or Evan. We are available, as usual, for any and all forms of communication!
Individual portfolio decisions are based on your investment time horizon and your tolerance of the constant fluctuation in your market value and/or your degree of dependence on distributions. Longer-term investors will continue to emphasize a diversified portfolio of growth-oriented investments. I strive to create risk-controlled portfolios consistent with your circumstances and situation and to develop a long-term relationship. I welcome your comments and questions about the views expressed above.

Please note: you may request a copy of the most recent filing of our registration with the Securities and Exchange Commission- ADV Part II by contacting Walter L. Koon, Jr., CFA, CFP, at our address, or by going to https://brokercheck.finra.org/.
Crisis Market History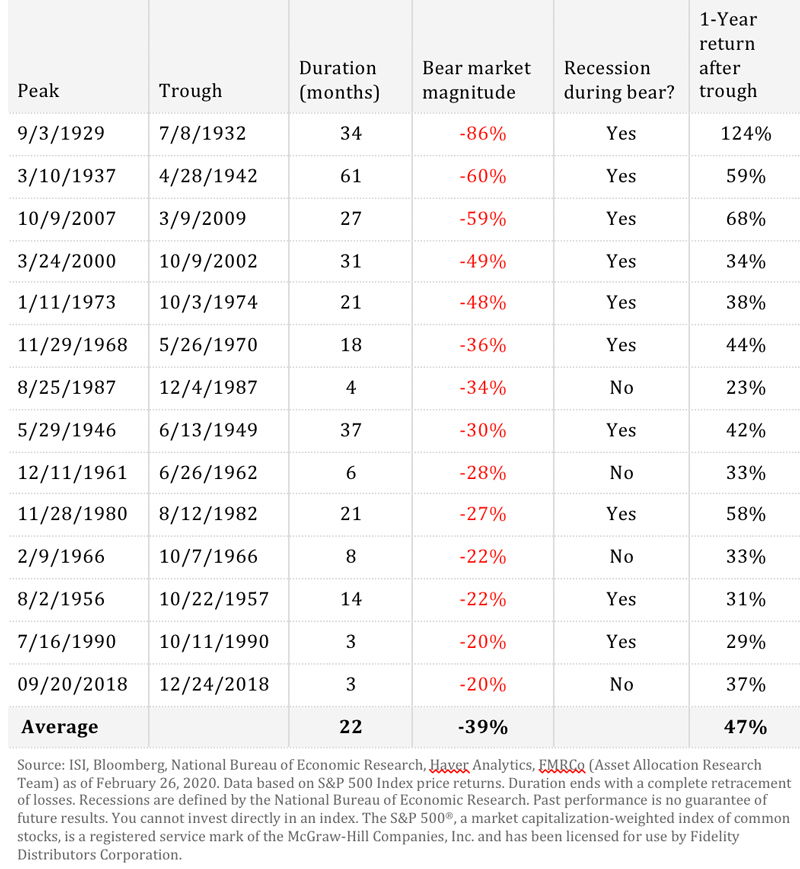 Bear Market History